Author(s): Sherrilyn KenyonDownload
Description:
In a world where the League and its assassins rule, where betrayal and treachery are everywhere…the only survivors are those ones who are…BORN OF SHADOWSFor Caillen Dagan, a defiant soldier of fortune, survival isn't a right, it's a brutal daily battle. Moving through the Ichidaian universe like a wraith, his brushes with the law and death are legendary. But when an act of rare heroism reveals his hidden birthright, he's forced into a world much more dangerous and cold-hearted than the bloody streets where he was raised – one of obscene wealth and lethal politics.Ferocious and determined, Desideria serves as an official bodyguard for her queen. Born of questionable genetics, she will do anything to prove herself worthy of the weapons she carries and the position she's won by combat. But when she uncovers a ruthless plot to assassinate the queen and overthrow her country's government, Desideria is caught in the crosshairs.With assassination contracts out on both of them, Caillen and Desideria must learn to fight together or die alone. And if they fail, their governments will fall into the hands of an unimaginable evil.
Some Reviews: 615 in Goodreads.com
4.5 stars
Born of Shadows is (IMO) a sci-fi fairytale. A really good sci-fi fairytale!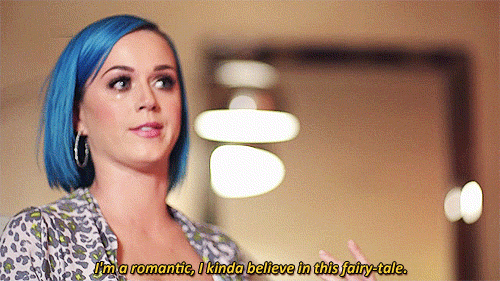 It's got a long-lost prince with the charm and morals of Flynn Rider…
A kick-ass warrior princess…
Not too mention political intrigue, conspiracy, plenty of action and adventure… and cannibalistic aliens!
Sherrilyn Kenyon is in top-form in this highly entertaining League adventure… and, IMO, this is one of her best, and definitely the best of 'The League' books I've read so far. All I have to say now is: 'Born of Silence' – here I come!
Thanks so much to Aimee for putting this book back on my radar…
I don't know why I seem to like these books so much. I'm not a huge romance reader, I initially started reading Kenyon and other PNR authors when I ran out of urban fantasy I wanted something, anything that was remotely related. Also, as a bookstore employee watching her books fly off the shelf, I wanted to see what the fuss was about. (I started with the Laurell K. Hamilton books somewhere around my freshman year of high school when there was almost nothing else in the genre)
I'm loving this sci-fi-romance series. I won't summarize the book (you really should read it for yourself).
One of my favorite things about Sherrilyn Kenyon's books is her ability to create the world. She seems to seamlessly connect one book to the next. After a few books in any of her series, we already know the character, the books are truly connected to each other. They aren't even necessarily in chronological order, sometimes occurring simultaneously. She throws in a hints and connections that you almost miss, or completely miss until a second reading. In Born of Ice, she mentions Callien's mysterious disappearance, setting up Born of Shadows without an obvious last chapter set up.
One thing I do like about this series being in the romance genre is that in the typical romance format, each book focuses on the story of an individual couple. This allows for different views of the world greater building.
Sometimes the romance in the stories does get a little too much for me, but I try to take it with a grain of salt, the world building makes it worth it to me.
To sum it up?
More please!
There was absolutely nothing about this book that I didn't like. I just loved it, much like I've loved every other book in this series. Sure I've liked some more than others but overall this has been a great journey. I was so excited to see that Kenyon was going to continue writing about these characters I've come to love and I only hope that she can continue. I think Darling's story shows great promise, and with some of the little tidbits that she kept throwing out in this book makes me think that she's priming to write his story next. All I can say is, YES!!
Anyway, a brief synopsis of this one. Caillen is the brother to Sharara who we saw in Syn's book. He's been working his whole life to protect his sister's ever since he promised his dad he would. He takes that promise very seriously and it's what lands him in trouble with enforcers in the beginning of this book. He's on the run trying to protect his family when he gets caught. The problem.. what his sister was smuggling carries a death sentence and his head is now literally on the chopping block. Until a strange thing happens and Caillen finds out interesting information about his past and his family. On his way to his new life he comes across a young woman who makes him want to beg for mercy and her name is Desideria. The two get thrown together into a life and death situation and have to try and trust one another in order to stay alive. Too bad they both have some trust issues.
This book drew me in from the beginning and didn't shake me loose until the last page was read. I enjoy reading about this world and the band of characters that keep getting more intriguing as the series progresses. My only hope is that Darling gets a story.. and soon.
I feel like I should be bothered by the fact that the same thing happens to the main characters in most of the books in the series:
Man and woman either have someone after them or are framed with some form of illegal act and the rest of the story is spent trying to clear their name or names. Evil family members are involved with the plot to kill them or frame them, or both, all because they're jealous of something the other has or something the are or aren't.
Meh!
Who cares, right? A fun story is a fun story!
I liked Calien and I liked Desideria. They were normal, to me at least, and they were appropriately sappy when they needed to be. There was a lot of action in this book. Enough for me to pay attention. Especially when they tele-ported out of no where to another ship. Huh? I didn't know they could do that. Much less afford to have that sort of thing on their ships considering they usually gave me the impression they were just scraping by on what they had. Do Syn and Nyk have that on their ships? If not, they should totally go get one. Oh wait, they don't do that stuff anymore.
Anyway, because now I'm babbling…
My only complaint about this series is that we get to meet such great side characters but have to wait ages to see if anything other than a brief mention about them comes up.
The last book left me wondering what would happen to Paeden, Syn's brother. The first book had me wondering about Thia, Nyk's oldest daughter.
I guess I'll have to wait to see.
The hero in this book is Caillen. If you don't remember him, he is Shahara's brother. (Shahara is married to Syn and their book is the 2nd in the series, Born of Fire.) In the prior books, we got to know the snarky, ladies man and I was surprised to see a book for him. I knew that Sherrilyn Kenyon would have to pull off something good to get us to believe Caillen could be true to someone and I think she did a good job.
Desideria is a Qillaq princess….a people who only show anger and fight to the death. I really enjoyed her and loved how she came into her own. Desideria and Caillen are great with each other. I loved their snarky comments and at times, they made me laugh out loud. I even got teary eyed at the end.
Unfortunately, I really can't get into any details without giving things away but it's quite a ride. The only problem I had is that it is really long and some things were too drawn out. It gets much better after the half way mark.
I really enjoyed reading about all the Dragas and Syn of course! Chayden is very interesting and I wouldn't mind reading more about him. I'm definitely looking forward to Born of Silence since it's about Darling and seems really interesting!